Google Impact Challenge
Twenty five years ago, a group of people with disabilities crawled out of their wheelchairs and pulled themselves up the steps of the capital to protest the lack of accessibility standards. That monumental moment lead to the passing of the Americans with Disabilities Act. To celebrate the 25th anniversary, we returned to those stairs and others throughout Washington D.C., transforming them into works of art honoring the heroes of the Disability Rights Movement. And to make it fully accessible, we partnered with Google to give audio and visual directions to each piece through Google Maps.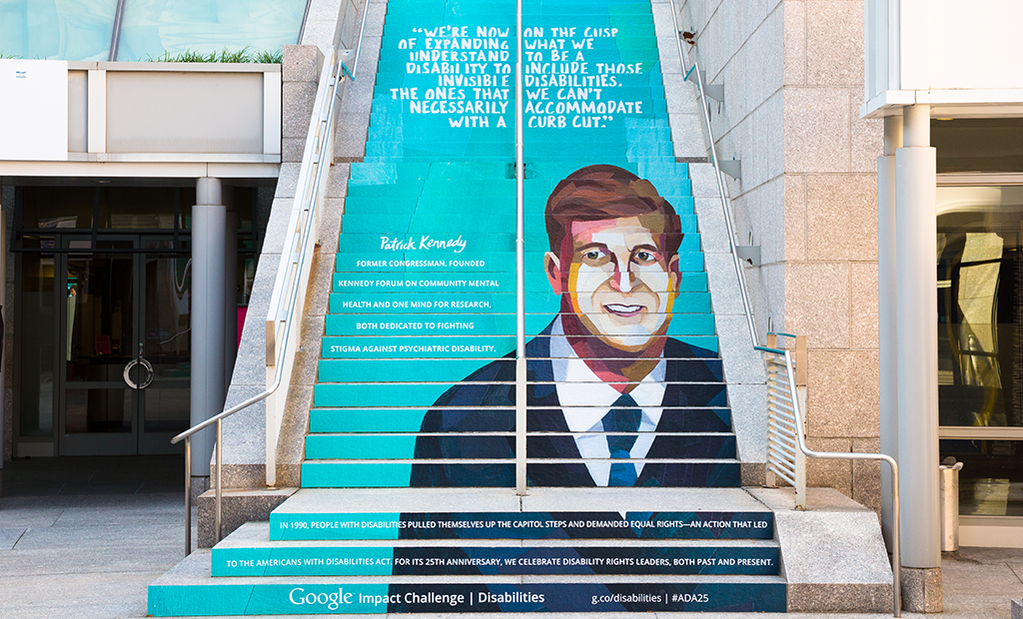 For those who couldn't be present in Washington DC, we used Google Maps to create an online tour that allowed people to visit and interact with the installation site, and view films that further told each hero's story.